October 18, 2015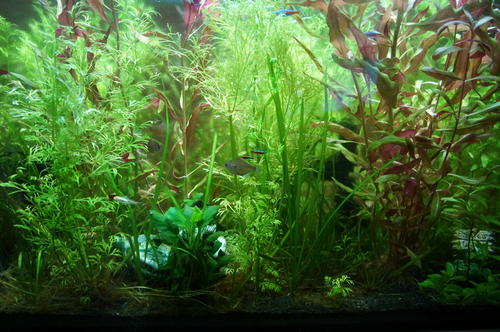 Frost is finally in the air. We've brought in all the tomatoes and even our poor watermelon plants (yeah - that didn't work that well...) As the outdoor garden winds up for the season it's nice that at least some of our plants aren't hibernating for the winter.
The aquarium plants are thriving. Perhaps Brendan has overdone it slightly - he regularly has to be quite aggressive with the pruning shears lest the fish run out of space to swim....
1
On October 31, 2015 at 02:15 am
Grandma H
said:
Looks very lush!
You might also like:
-
Cousin Week: Balloon Cars and Airplanes
-
Farewell
-
Heidi and Tante Elfi
-
Auntie Janice
-
Lessons and Carols