November 21, 2015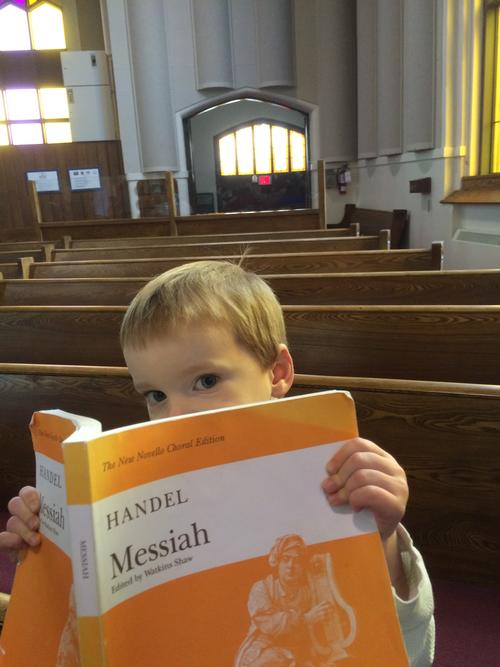 It was Elizabeth and Matthew's turn to come to Come Sing Messiah. We decided that Matthew would come for the first section and we'd trade children at the break.
So Daddy and Elizabeth went to skating and the rest of us headed to sing. Since Auntie Janice's car is not really big enough to carry Amelia, Matthew and an adult in the back seat, and since I was looking for an excuse for an adventure (let's be honest here...) Matthew and I decided we'd take the bus on the way there!
Lorianne and Janice brought Amelia. She rather obligingly slept all the way there. Two buses later we actually arrived at the same time as the girls did!
Matthew was pretty well behaved but I was glad we had decided not to try for the whole rehearsal. I took Matthew out to Daddy and picked up Elizabeth at the break and that worked really well. Elizabeth was (slightly) more into the actual singing, trying to follow along to certain songs. I SWEAR we took pictures of her being adorable but I cannot locate them so you'll have to take my word for it.
You might also like
- Come Sing Messiah
(0.394118)
- Come Sing Messiah
(0.38024)
- Come Sing Messiah
(0.379205)
- Come sing Messiah
(0.377076)
- Camp Otonabee
(0.373409)
All