December 4, 2015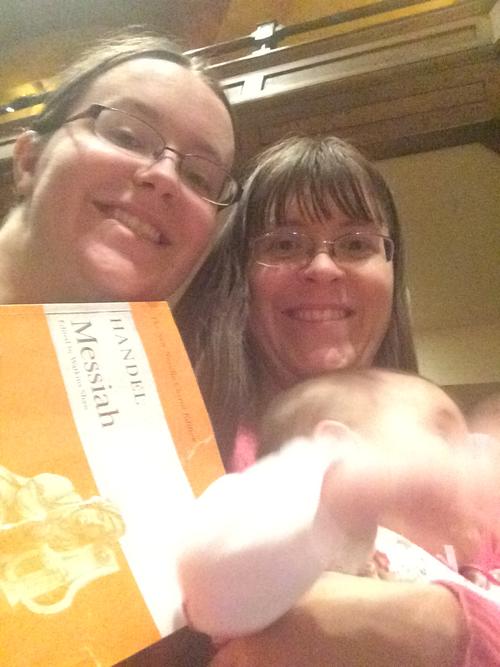 By virtue of being born in June and not February, Amelia got to be the first child to come with me to the Come Sing Messiah performance. I'd been asked by quite a few long time singers if she was coming during the rehearsals (and encouraged to do so!) and I was dreading leaving her at home to cry all night. When Matthew was brand new albeit a few months older, I didn't even stay for the full performance. So she came with and I was very glad.
Since she isn't mobile, I just put her down on the floor to play during the rehearsal. A water bottle is the best toy ever! She passed out at the start of the actual performance and slept peacefully until the very end. A model baby...
We were also very pleased that Auntie Mary was able to join Lorianne, Auntie Janice and I (with friend Janice off in the sopranos somewhere...) this year!
You might also like
- Come Sing Messiah
(0.358824)
- Come Sing Messiah
(0.350376)
- Vera, Astra and Magnus
(0.347826)
- Piano Recital
(0.337798)
- Happy Birthday Aidan
(0.335704)
All