January 1, 2016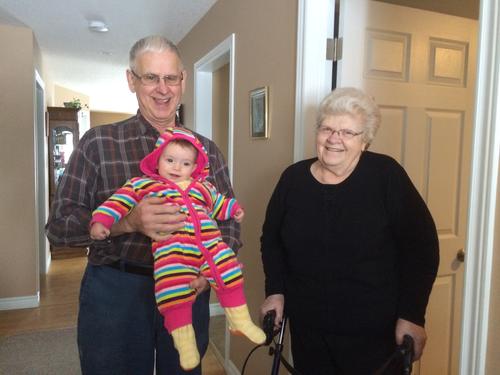 We paid a quick visit to Great (Great) Aunt Esther and Great (Great) Uncle Roy (who live next door to Auntie Mary) before heading back to Ottawa. Elizabeth and Grandma H made a snow mouse. Auntie Janice decorated our lunches, which we brought with us so that we wouldn't have to stop on the way home. Amelia had her first tangerine (hilarious faces, but popular).
Matthew in particular was not well behaved on the way home. Every time Amelia fell asleep, he'd poke her until she woke up. Seriously overtired baby was not a happy camper as a result. We finally moved him to the back next to Elizabeth. Then he was kicking Auntie Janice's seat. She was not a happy camper either! But we made good time and everyone got home in one piece...
You might also like:
-
First snow 2015
-
Room swap
-
Sleepover
-
Family time
-
Matthew is Two!