January 6, 2016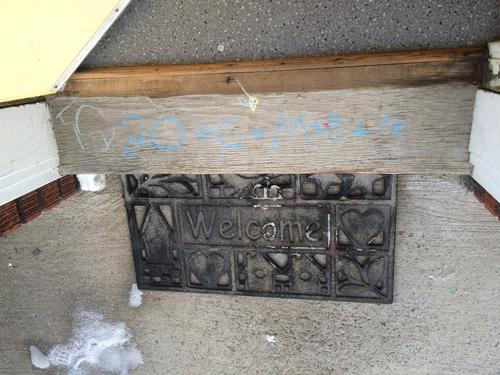 I made gluten-free galette des rois as per tradition. Also per tradition: the annual complaining that Mommy didn't get any frankincense, and that the myrrh is smelly. There was no complaining about the chocolate coins.
We tried a litany of "chalking the door" this year. The kids told me that it was "not cool" and they thought we were going to do something "fun". We sang "We three kings" on the way to bed to the tune of wailing children. But then the kids totally demanded We three kings for the next three nights, so I guess they enjoyed it even though they pretended not? In any case I'm probably going to inflict it on them again next year.
After bedtime I came downstairs and had to call 911 because Janice had her third serious allergic reaction since Christmas. On the plus side we now have a "how to deal with serious allergic reactions" protocol in our house, including a section on when to chase people around the house with an epi pen and where the afflicted should sit so that the paramedics don't destroy the hardwood floors when they come in with their snowy salt covered boots (by the door with the lights on).
You might also like
- Epiphany
(0.408392)
- Bogonning
(0.364486)
- Epiphany
(0.360743)
- Chickadees
(0.35977)
- Quilt Show
(0.355556)
All