February 24, 2016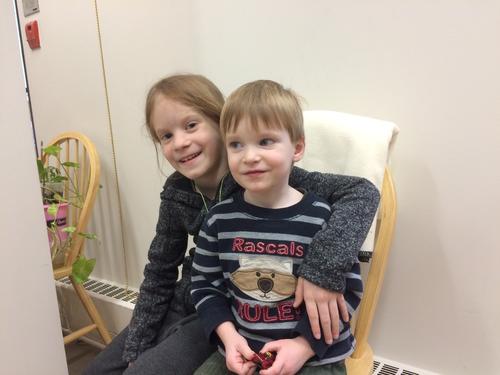 Everyone went to the dentist at once. The theory was that Elizabeth, Daddy and I would all get cleanings and the younger two would get used to the dentist's office and maybe ride in the chair and see how easy and not scary it is.
Elizabeth was super happy to colour and make drawings for the hygienists. But she's had a bit of time to dwell on the trauma of her last dental visit and almost refused to sit in the chair. She definitely refused to open her mouth for a proper cleaning, though she did allow the dentist to inspect and got a clean bill of health. So much for being a good example, although in retrospect we should have seen it coming.
1
On March 23, 2016 at 02:06 am
Grandpa H
said:
I have to say I'm with Elizabeth on the subject of dentist visits...
You might also like
- Capital of extremes
(0.357766)
- Josie and Daniel
(0.348457)
- Dentist
(0.346903)
- Like riding a bike
(0.341812)
- Spring
(0.333955)
All