March 17, 2016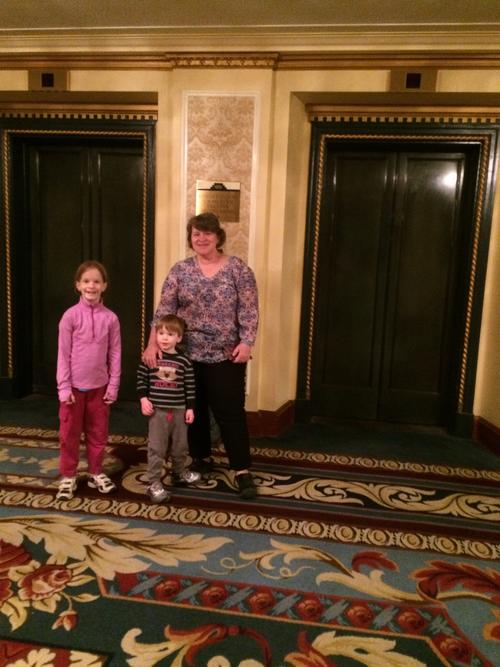 The kids weren't too sure what they thought of hotels but now they definitely are keen to do that again. We stayed at the Royal York. I was pretty impressed with their décor and the food. I couldn't have the buffet but the gluten free stuff they came up with was outstanding. The service was also really good. My kids' table manners not so much...
We had two double beds but partly because my kids sometimes kick and mostly because I didn't want to set any unfortunate precedents about who gets to sleep in a bed in a hotel room I made little beds for the kids on the floor. Each bed had two top sheets and about six pillows, so we were able to make two mattresses out of pillows, the extra sheet and some cushions from an armchair! Matthew might have drawn on the fancy sheets, to my great horror. So he was banned from using the hotel stationery after that.
All good things must come to an end and we had to head back to Ottawa. I was chagrined to find that we were in a real economy car this time, and not only didn't we get seats facing each other, we actually were a row apart! I offered to switch with the random stranger between us but she declined so after that I didn't worry about my kids bugging her too much. The kids were actually pretty great. Matthew even decided to brave the toilet, which was MUCH nicer than the one in business class (go figure). Elizabeth expertly dealt with Amelia while I took Matthew to the bathroom - she was super helpful. Overall I'd say the kids were quite well behaved on the train.
You might also like
- Calypso
(0.426596)
- St Nicholas Day
(0.422367)
- Party Day
(0.407041)
- River Oak
(0.405631)
- About the boy
(0.403046)
All