April 1, 2016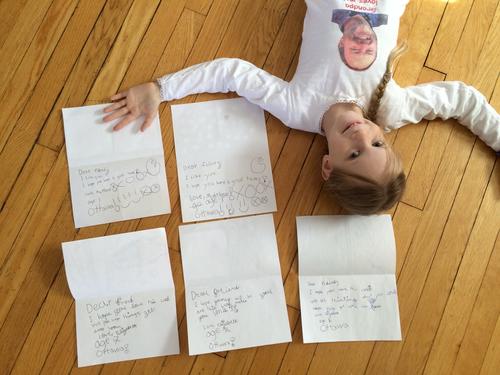 In general, Canada's a pretty amazing place to live but there are some places where living conditions are not so great.
Many of our First Nations reserves have been in the news lately due to out of control substance abuse and suicide rates. In Ottawa, the World Changing kids group joined Ladies that Lunch and put out a call for Kindness cards to go to Cross Lake (youth in the North had five specific requests: prayer, musical instruments, sports equipment, messages of support and hope and "things to keep us busy")
Elizabeth and Matthew worked hard to make their own cards.
1
On April 20, 2016 at 09:45 pm
Mary
said:
For anyone else who would like to send messages of support or other things:



Band Office

Attention: Vice Chief, Shirley Robinson

P.O. Box 10

Cross Lake, MB

R0B 0J0



Attawapiskat First Nation

Box 248

Attawapiskat, ON

P0L1A0



There is also a drop off location for donations on Walkley here in Ottawa.
You might also like
- Cottage Days: Jack and Olivia
(0.313726)
- RAida2017
(0.309154)
- Sleepover
(0.297436)
- Skating
(0.296875)
- Matthew
(0.293255)
All