April 10, 2016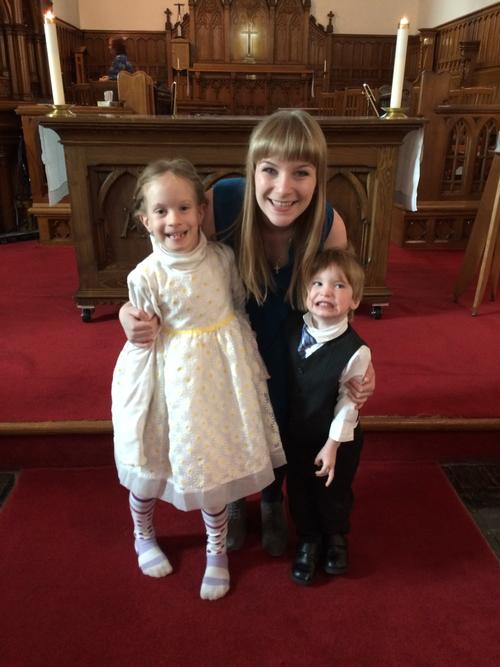 Rachel, Creighton and Kate were confirmed today at church!
Elizabeth was pretty excited to see the bishop ("That's the man with the pointy hat, Math. He's the man we eat for St Nicholas day!")
After church, Daddy and Elizabeth went on a hotly anticipated outing to the NAC for Stradivarius' Secret. Elizabeth liked the cello the best.
You might also like
- Matthew has a yellow belt
(0.340426)
- Baptism Birthday
(0.294304)
- Skate to church
(0.290909)
- How does your garden grow?
(0.280936)
- Victoria Day
(0.28)
All