April 7, 2016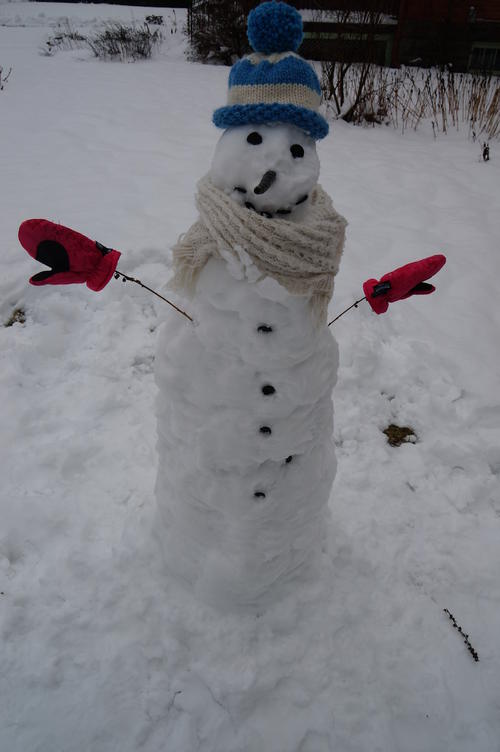 Well... we may have had Easter and crocuses in the lawn but winter wasn't quite done here.
That was quite okay in our house as we got to take a last sled ride to the bus stop, play in the snow and make our own maple taffy. I had some technical difficulties getting the various temperatures right so the first few batches turned into snow cream. The kids didn't complain!
On the way home from the bus stop, Matthew begged to build a snow man. "We don't have time", I replied. "But Mom" said Matthew "You said we should ALWAYS take advantage of packing snow". I helped him build his snowman. It wasn't quite "as big as the sky" but it was bigger than him. I think it was bigger than Elizabeth but by the time she got back from school Mr Snowman had been rebuilt twice and was considerably shorter due to the very warm weather (+10C)
1
On April 23, 2016 at 10:20 pm
Grandpa H
said:
Looks like a very respectable snowman for a 10 C day! And it seems Matthew has a good memory, and knows how to use it to his advantage :)
You might also like
- First snow!
(0.345272)
- Capital of extremes
(0.343648)
- Sleepover
(0.33557)
- Butterflies 2014
(0.330709)
- Strike Day
(0.329065)
All