April 19, 2016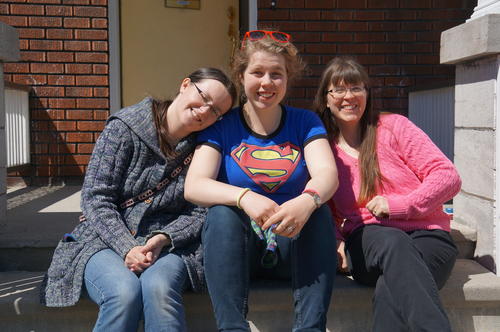 Lorianne is abandoning us all summer in order to work for a living...
Elizabeth was ecstatic that Lorianne got up to say goodbye AND walked with her to the bus stop. Amelia was not so sure about posing for a picture; she wanted to investigate the sidewalk!
I think that we photographed Lorianne's first experience with a wishbone - better luck next time!
You might also like
- Ice Cream
(0.288945)
- Photos in the snow
(0.284038)
- Matthew on the canal
(0.280742)
- Thanksgiving
(0.27665)
- Leftovers
(0.275325)
All