April 23, 2016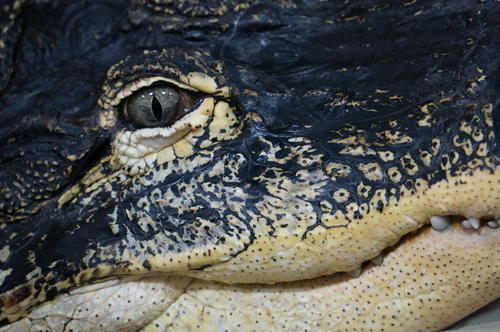 We went to see the Wildlife Festival put on by the Canadian Raptor Conservancy, Little Ray's Reptile Zoo, Papanack Park Zoo and Hands On Exotics!
There were lots of animals. The kids enjoyed petting them, including the fluffiest chicken I have ever seen in my life. We were disappointed but not exactly surprised not to be able to pat the baby lion - he was behind two sets of wire cages. We loved patting the alligator (Lady Chomps a lot). Apparently this three-legged animal just loves attention from people. Certainly she seemed super relaxed, unlike Amelia who was not about to touch her despite taped jaw!
We met up with Xander, Isabelle, Theo, Auntie Karen and her friend Sarah. Sarah was not a fan of the big snake but the big kids all snuck a little cuddle.
The kangaroo was sleeping most of the time but towards the end Elizabeth was thrilled to get a chance to feed him some Cheerios. She also tried to feed the camel but it was full by the time she managed to get the courage to put her hand close by and totally disinterested. Oh well!
One of the best parts as far as I was concerned was the bird of prey demonstration. We were quite surprised that they let such large birds fly around in such a tight space and with so many people - obviously super well trained!
Matthew was clearly exhausted as he actually fell asleep during the demo. We went home tired but happy.
1
On May 29, 2016 at 01:39 am
Grandma H
said:
Amelia, I'm with you in regards to Lady Chomps a lot!

By the way, the baby lion was ...what?
2
On May 30, 2016 at 09:32 pm
Mary @ Parenthood
said:
Oops - forgot to finish my sentence! Updated it now!
You might also like
- Online groceries
(0.381198)
- Winter Celebration
(0.379784)
- Garden
(0.374326)
- At Mary's
(0.366465)
- #HappilyBenderAfter
(0.365532)
All