May 17, 2016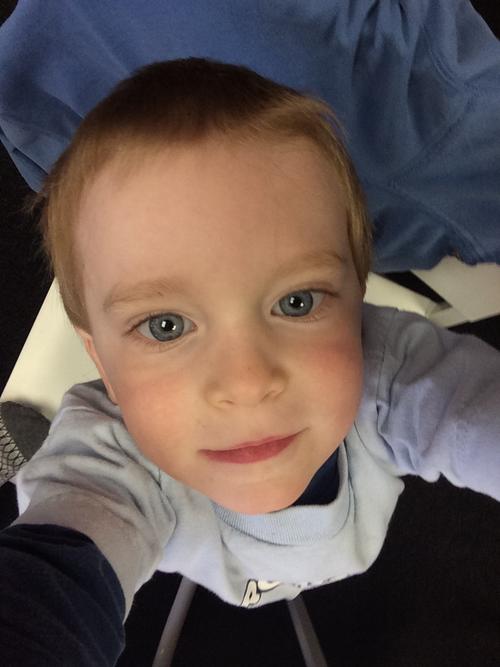 Matthew has been pushing boundaries lately and doing things just to see what will happen.
Exhibit A is a series of texts I received from Brendan while in music class with Elizabeth:
So basement toilet is so closed that it isn't even draining slowly...
Matthew apparently "accidentally" used too much toilet paper
Want a son? I have a special deal...
Plunging doesn't work.
"I think I put the whole roll in"
Might have to take the toilet off.
I'll need to take a look when I don't have children who are trying to puddle in it.
We didn't photograph the toilet disaster, but Matthew has learned how to take photos on a locked iphone. He thinks it's funny to hold down the button and take photos on burst mode until my phone runs out of memory "I be filling up your phone, Momma! I need to take MILLIONS".
1
On June 12, 2016 at 02:14 am
Grandpa H
said:
I regret to say he probably comes by it honestly... but such a cherubic smile redeems it all :)
You might also like
- Lil helpers
(0.360317)
- Piano Recital
(0.339181)
- More museums
(0.334672)
- End of an Era
(0.332915)
- 52 cm of Snow
(0.330882)
All