June 24, 2016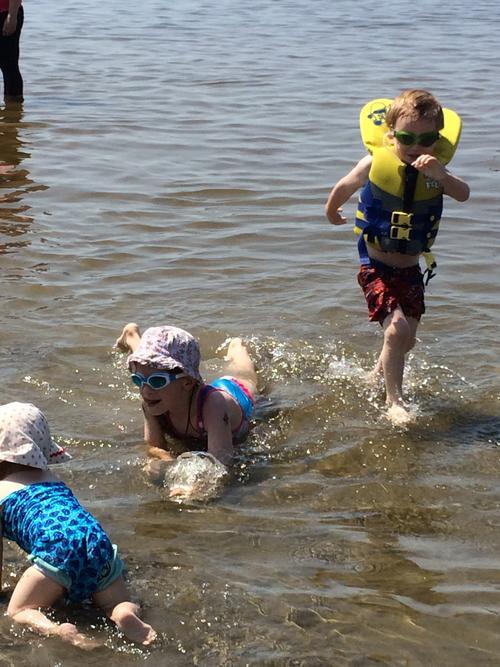 We celebrated the first day of summer with a play date with Matthew's friend Lysander.
Then the kids and I grabbed a picnic and headed to the beach! We picnicked in the shade and then spent our allotted time on the water.
Elizabeth was quite upset with Matthew for chasing away the "eagles" (sea gulls) until her lunch was repeatedly stalked by a rather aggressive band of birds. After that she encouraged him to run after them!
The kids would happily have played in the water and sand all afternoon but I had no desire to deal with sunburns this early in the summer so we headed over to play in the sprinkler with cousins for the rest of the afternoon.
Amelia and Theo didn't quite know what to make of the sprinkler. They kept crawling into the wet zone and then wailing when it was cold.
You might also like
- Roses and Thorns
(0.346377)
- Cousin Tshirts
(0.344762)
- Vera, Astra and Magnus
(0.340678)
- The Dentist
(0.34058)
- Ice Cream Festival
(0.340256)
All