June 27, 2016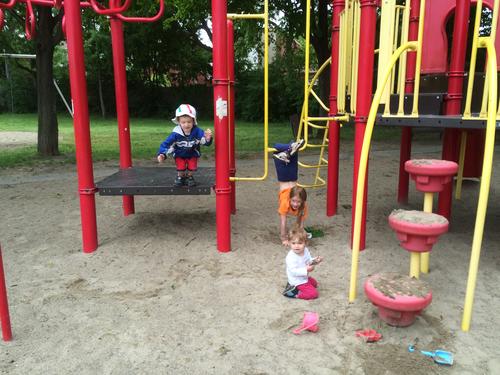 Summer week one was short because of the Canada Day long weekend on the Friday, but Elizabeth and Adi decided to do gymnastics anyway. Since it was only four days, there was no show (sad face). And therefore no pictures. Elizabeth had an awesome time anyway.
Matthew, Amelia and I had "park and museum" week while Elizabeth was at gymnastics.
Matthew is also no longer allowed to do "his" math unsupervised (at least with the transparency pen) after he decided it would be fun to decorate himself as a clown. It's hard to see in the photo, but he even drew in his hair and coloured his nails and earlobes.
You might also like
- Matthew with the Bear
(0.31619)
- Cousin Tshirts
(0.313765)
- Trading Post, birthday party
(0.31215)
- Rainbow Camp
(0.31129)
- Aunts and Uncles come to visit
(0.310469)
All