July 15, 2016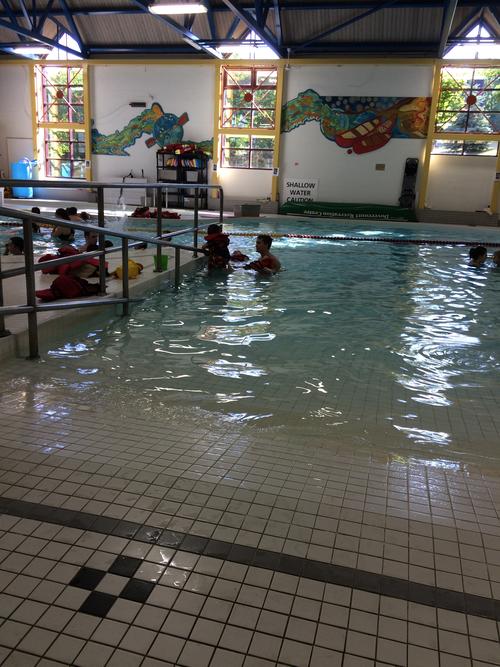 The big difference between this week and last week was that we decided to put all three kids into daily swimming lessons.
Amelia loves swimming but she wasn't too excited by her first taste of formal lessons. Every time she started doing something fun, the instructor would insist we move somewhere else or dump water on her head. We might opt for unstructured play where she can climb up and down the stairs to the slide in peace next time.
Elizabeth and Matthew tried group lessons again after a year and a half of private lessons. Elizabeth is at the point where they mainly swim endless laps. She didn't seem to make much actual progress on her level, but her technique and endurance certainly improved a lot. She's most of the way through swimmer 4. She also made a good friend during the week that she has been emailing (!) back and forth ever since. They've already scheduled a playdate.
Matthew didn't pass his level either (he's in preschool B) but he's awfully close. Elizabeth has offered to give him extra coaching for how to dunk his head underwater.
You might also like
- Matthew's first skating class
(0.394111)
- Strike Day
(0.384896)
- Dovercourt
(0.383354)
- Virtual School: Week 39
(0.376202)
- Pandemic violin lessons
(0.373093)
All