August 5, 2016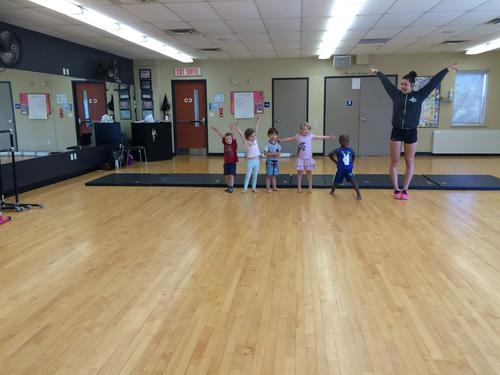 For week six, we thought it might be fun if Elizabeth and Matthew went to the same place for camp. So Elizabeth did circus camp at the Glebe Community Centre, and Matthew did gymnastics.
Elizabeth worked especially hard on her handstands this week - her goal is to be able to walk on her hands by the time she is "nine or ten". She was a little sad not to be able to try out unicycling - maybe next year!
Matthew's class had a mini-show every day after class, which was predictably adorable.
1
On September 8, 2016 at 09:52 am
Grandma H
said:
Incredibly impressed by your handstand Elizabeth! Can't wait to see it in person.
You might also like
- Last sail of the season
(0.339024)
- Ballet and Paw Patrol Camp
(0.32337)
- Circus Camp
(0.315018)
- Last duty day for Matthew
(0.314904)
- New Skill: Opening Cupboards
(0.314421)
All