August 30, 2016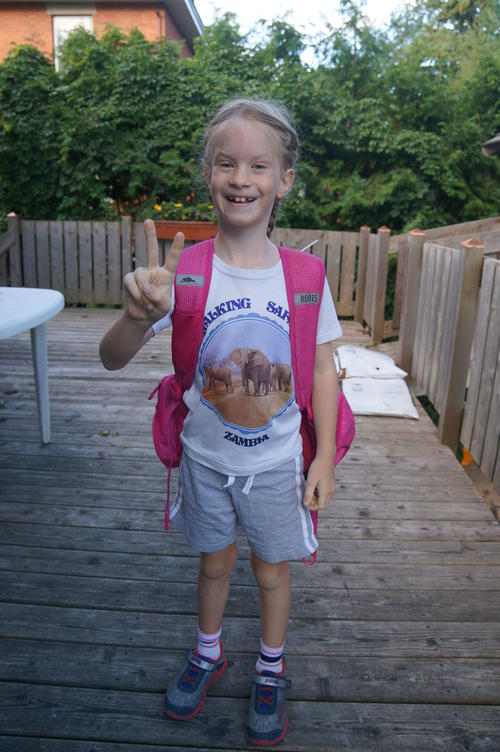 Back to school day and we now have a second-grader, with a better view of her new smile!
I was given secret information and was able to look up her teacher in advance on the parent portal. This reduced my anxiety levels quite a bit, especially since Elizabeth was very excited about her teacher who is "très gentille".
Elizabeth was not nervous at all. She banned me from going to school with her ("I'm too big for that!"). She's not in best friend Adi's class, but by now takes this very philosophically. She IS in the same class as her also very good friend Olivia and is pretty happy about that. She's also next door to her grade one teacher AND a water fountain. This is apparently a big deal. "Why?" I asked? "Oh Mom..."
Day 1 was deemed "super fun".
1
On August 31, 2016 at 02:16 pm
Grandma H
said:
Oh, my, how she is growing up! Bonus for it to be super fun too!
You might also like
- Field trip
(0.363897)
- Elizabeth end of year concert
(0.359014)
- Back to school
(0.358974)
- First day of Maternelle
(0.35313)
- Grade 1
(0.337662)
All