August 27, 2016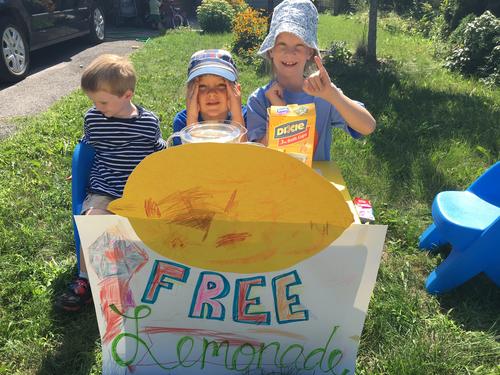 Uncle Dave wanted to replace his fence, so Brendan volunteered to go help him. I had a training session at church on the appointed day so the older two went to "help" while Amelia stayed with me.
Auntie Karen took five kids to the park and then helped them with a lemonade stand. Kind neighbours actually insisted on paying for theirs. Then they played in the sprinkler and made "snowmen" out of the wet/dry pavement with flowers for eyes.
Amelia and I came back in time to play and help keep Theo away from the work. He was super keen to help - "WOW" "OOOO" he kept exclaiming. The boys worked hard until supper time and managed to replace all of the fence nearest the cherry tree, as well as removing a small cherry sapling that had started growing into the fence.
You might also like
- Wedding prep
(0.329912)
- Good Friday
(0.329053)
- Gatineau Park Ski
(0.327511)
- All Saints and GNAG Halloween Party
(0.322943)
- Camping
(0.321522)
All