September 5, 2016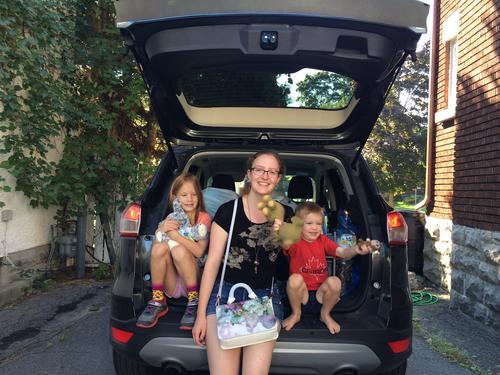 Lorianne's back from the wilds of Emo (I hear it's a real place) and the kids were super pleased to welcome her home. They were less pleased to hear that Hayley was now leaving for Toronto.
"Whhyyyyy?" they complained. I explained that Lorianne kind of wanted her room back, and no, she didn't want to share. Over the next few days, there was much discussion. Long term use of the guest room was ruled out when they found out that this would mean no visitors such as Grandma and Grandpa, Auntie Mary and Angie.
Matthew let me know that Hayley could have the spare mattress stored under his bed. Elizabeth suggested that Hayley could have her bed and she and Matthew could move into the office on the floor (since she reckoned Hayley might not want to share a room). Finally they settled for extracting a promise to come back and visit.
You might also like
- Family time
(0.349914)
- Sheep Shearing
(0.337798)
- Katelyn
(0.337711)
- Insectarium
(0.3375)
- Siblings
(0.335582)
All