October 27, 2016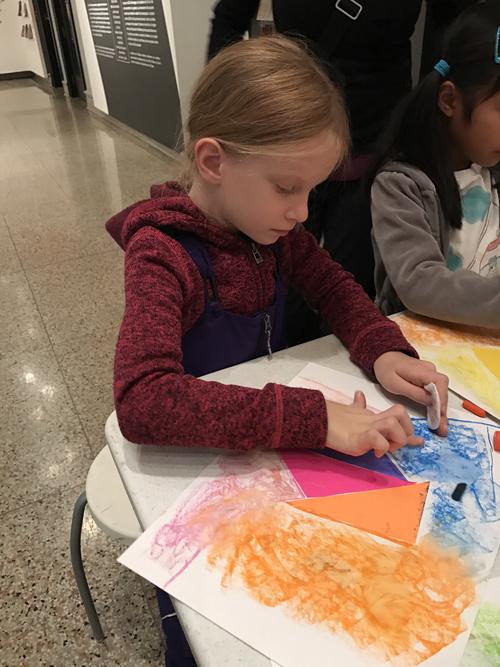 Second grade so far seems to be going well. It seems that Olivia may now have surpassed Adi as Elizabeth's best friend. We're just happy that Elizabeth seems to have found a solid group of kids to play with. A great bonus is that Elizabeth and Olivia play together en français, even outside of school. We were quite happy to hear from Elizabeth's teacher that she's never heard Elizabeth speak a word of unsanctioned English at school.
Elizabeth's teacher seems alright, although she's definitely not as organized as last year's edition. More problematic is her desire to become a principal, which means that Elizabeth's class gets a substitute teacher every Friday. I fear academics have suffered somewhat as a result but Elizabeth still appears to be learning French and takes the ensuing chaos quite philosophically.

In any case, I was pleased to get the chance to join the class for an outing to the Ottawa Art Gallery. It's always interesting to observe the class and this particular outing was fun as I absolutely loved the main exhibit on display. Melanie Authier is a super talented artist and I wanted to take home quite a few of her paintings. Elizabeth enjoyed the little talks done by the gallery staff, and especially liked getting to try her hand at some art inspired by the paintings they saw.
You might also like
- Grade 1 update
(0.390993)
- FIVE
(0.379243)
- Art co-op
(0.378661)
- Weather board
(0.373256)
- Matthew's first skating class
(0.372917)
All