November 27, 2016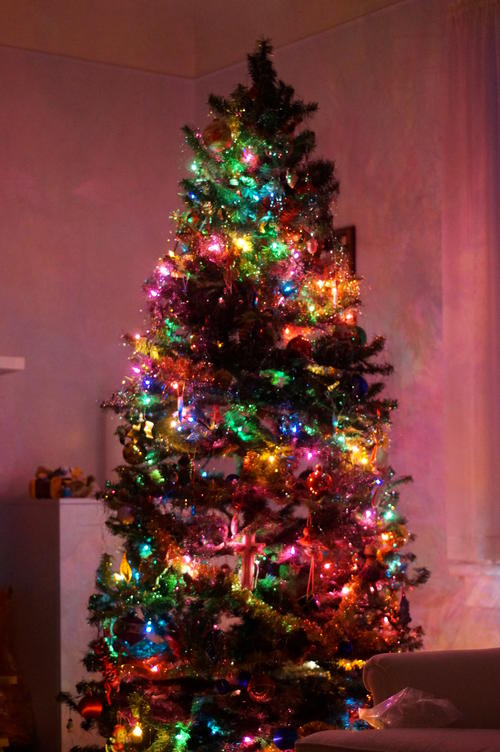 1) The cursing of the lights - in which we pull out the brand new lights purchased last year and discover none of them are working. Usually ends with a vow to go to the store and buy more. After some coaxing, Brendan managed to get a workable set. But we need new lights. Again.
2) The annual installation of flammable objects - aka the advent wreath.
3) The flinging of the tinsel. I think we've properly corrupted Lorianne!
I opted to put all of our decorations on the tree this year (even the very old ones) on the theory that Amelia is surely old enough not to knock it down.
You might also like
- Garden 2018
(0.315399)
- Decorating Tree
(0.315315)
- Advent I
(0.307815)
- Epiphany
(0.307332)
- Apple bowling
(0.305732)
All