December 17, 2016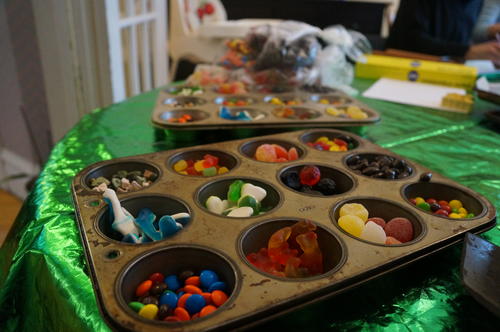 Not sure what to say about our annual Gingerbread party except that it was wonderful to see everyone as usual. All sixty-seven of you (!) We missed those of you who couldn't come and hope you managed to make some gingerbread.
It was the first year that we had some extra help (thanks Alida and Emma!) and that definitely made the whole afternoon and evening so much more manageable.
David's bridge was probably the most impressive creation this year but there were many delicious and creatively decorated structures. Heather and Andre's house was a pretty close second...
Also, I'm pretty excited about how elaborate some of the kids are getting...
You might also like
- Gingerbread
(0.336239)
- Gingerbread
(0.326316)
- Senior Kindergarden
(0.318759)
- Gingerbread part two
(0.316265)
- The Cat
(0.313756)
All