November 10, 2009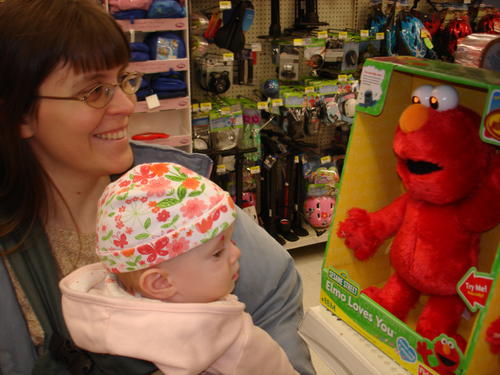 Sesame Street turned 40 today. Happy Birthday!
I loved a number of Sesame Street books as a kid but had very little exposure to Sesame Street as a TV show.
Post-Elizabeth, we seem to listen to a lot more children's music. I've discovered that I have a low tolerance for The Wiggles, a medium tolerance for Raffi's older stuff and a high tolerance for catchy tunes on YouTube.
So when we insisted on sharing the CBA Song (Reverse Alphabet) by Bryant Oden*, Auntie Karen knew that our life would be incomplete without the following Sesame Street classic: ABC-DEF-GHI.
*Yeah, he's the guy famous for the Duck song.
You might also like
- Sportball
(0.304229)
- No birthday
(0.2983)
- Double the trouble or twice the fun?
(0.294737)
- Cousins move in
(0.289796)
- March Break
(0.287706)
All