December 23, 2016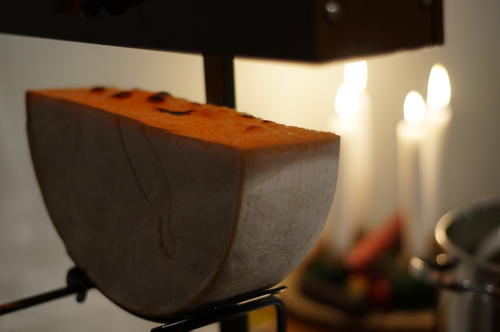 I was pretty impressed that Yukiko and Chris managed breakfast cheese in Japan. We were thrilled to be able to eat "together" despite being so far apart physically.
This was probably the most difficult holiday meal for Auntie Janice as she can't have pickles, cold cuts, cheese, salad, potatoes or cookies - in short all the main components of our traditional raclette meal. Next time we'll have to try having a more formal dining space for the kids; they were pretty excited and had a hard time remembering that they couldn't attack Janice with their cheesy, pickly hands.
The cheese this year was from Quebec and was extremely nice. The number of options we have to contemplate for cheeses has really increased in the last five years or so. Not that we are complaining!
You might also like:
-
Raclette
-
Snowphy Trophy
-
Household Christmas
-
We three Kings
-
Social Distancing: Day 3