December 31, 2016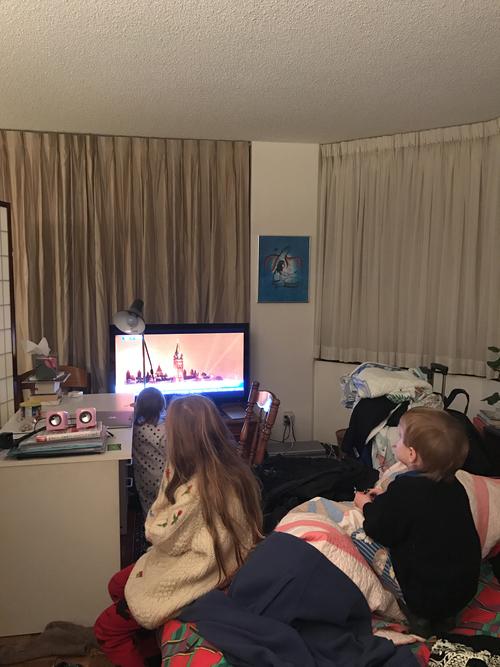 We had New Year's Eve lasagna with Grandma and Auntie Janice (she made her own food), and then we headed over to Grandma's in the hopes of watching the 20:17 fireworks from her condo building. In my opinion this was the most brilliant thing ever. Forget midnight fireworks (although they had those too) - I'm all for early fireworks for the kids! Unfortunately, 2017 came in like a lion and at 8:17pm it was snowing so hard you pretty could see distant flashes of light reflecting off the snow and not much else.
We quickly retreated to watch the rest of the fireworks on TV, where we observed that you couldn't really see the fireworks either. Darned blizzard :)
The kids were a little disappointed but consoled themselves with the thought that they got to stay up "super late".
You might also like
- Happy New Year!
(0.353018)
- Life with two kids
(0.341463)
- Chocolate
(0.332721)
- Theo: A special Father's day gift
(0.332344)
- Fish
(0.332263)
All