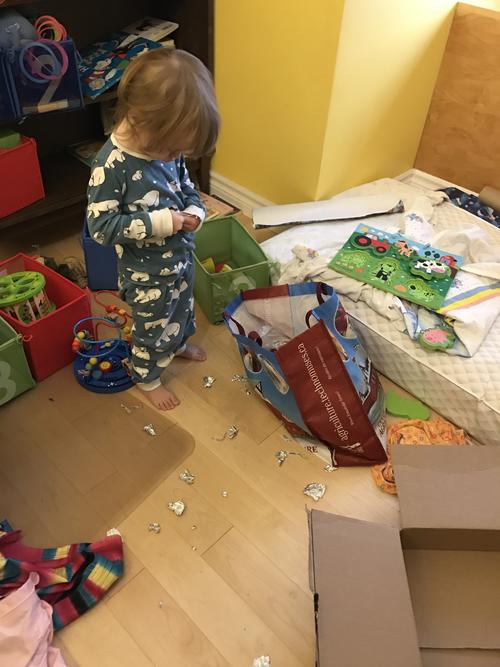 Boxing day - some of us felt better; others felt worse so it was an easy call to decide that we were not going to go away for Christmas after all. I mainly spent the day moaning in the basement while watching the kids play - a popular new game is "spying" on the adults using Elizabeth's brand new periscope.
Anyway I was feeling sorry for myself and looked up to see dead fish floating. Not sure whether they keeled over in sympathy or what but I was not amused to finish the new year with a sudden rash of bodies to deal with in between fighting extreme nausea.
Amelia was too sick Christmas day to even open gifts but was clearly feeling a bit better on boxing day, as we found out when she discovered a secret stash of chocolate in the office and scarfed the lot.
Anyway, we carried on the Christmas cheer to the best of our ability under the circumstances, but Christmas 2016 was not the best holiday we've ever had...