March 11, 2017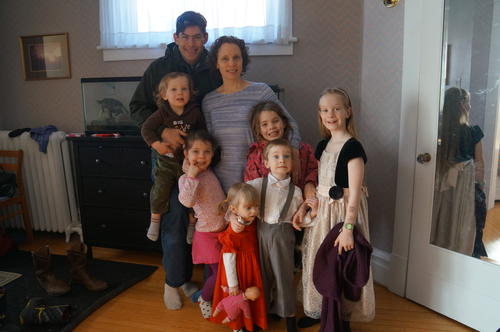 Lauren, Donna and their three kids passed by Ottawa on their way skiing in Quebec, so they stopped for a quick overnight visit.
Elizabeth, Matthew and Amelia were delighted to play with Lindsay, Anna and David again. There were numerous games of hide n seek. David especially enjoyed the very large box we have cluttering up our living room at the moment.
My kids were very sorry to see them leave.
You might also like
- Second Cousins
(0.349876)
- Sleepover with Peyton
(0.313853)
- Insectarium
(0.311111)
- Ryan and Rebecca's visit
(0.310249)
- Breakfast at Great Aunt Muriel's
(0.303922)
All