December 30, 2016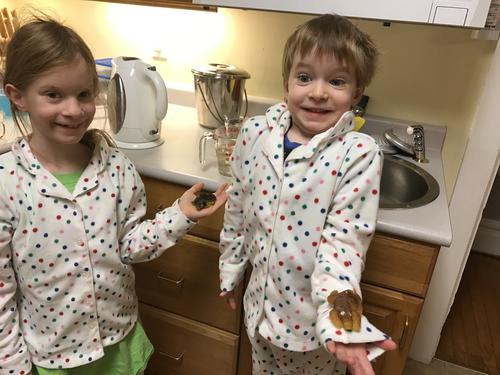 Grandma and Grandpa H gave our kids eggs for Christmas. The kids weren't too sure about whether it was safe to hatch them, but they found it really amusing once they were convinced that the resulting reptiles were not alive.
1
On April 3, 2017 at 04:42 pm
Grandma H
said:
Love the look on Matthew's face!
You might also like:
-
Angie departs
-
Family photos
-
Last day at the cottage
-
Anti viral measures
-
Raclette