March 31, 2017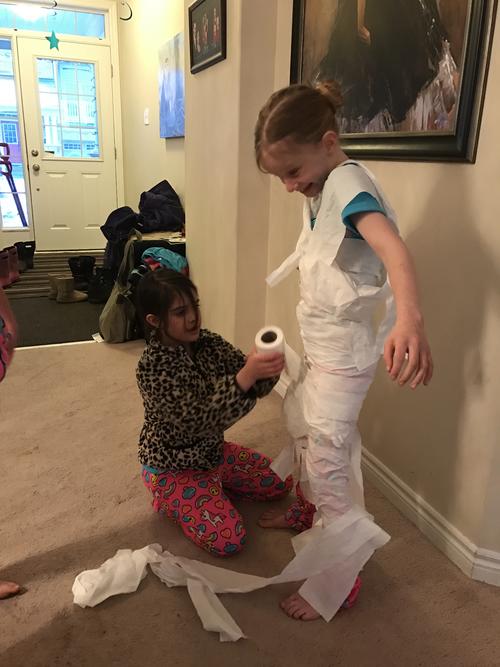 Elizabeth was invited to her friend Peyton's birthday party late this evening which meant skipping tournament team. It was a PJ party - which was brilliant and I'm told we are totally stealing the idea.
Picture a dozen or so seven and eight year old girls all wearing matching pjs, making toilet paper dresses, playing truth or dare, and watching a movie with THREE kinds of popcorn, pizza and candy.
There was much giggling. I also loved that there were five girls from Elizabeth's Jr church class present. We got to give one of them a lift home, to Elizabeth's great delight.
You might also like
- Recital, Home Depot, movie night
(0.325318)
- More snow
(0.317554)
- Amelia friend party
(0.306644)
- Playdate
(0.305747)
- Twelfth night
(0.304432)
All