April 5, 2017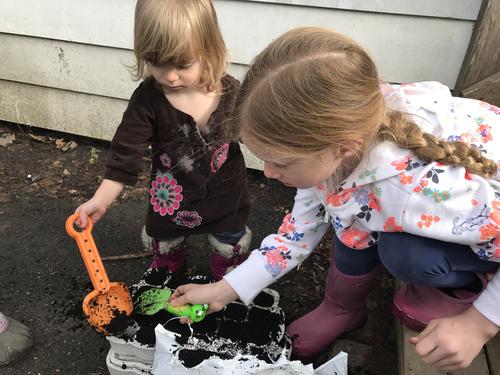 I finally got around to starting my seedlings for this summer.
I'm trying artichokes, leeks, watermelon and big beef tomatoes. I think I may need to plant more tomato plants; we'll see if I get around to it in the next couple of days!
The kids were very eager helpers, especially Amelia who at first didn't understand that she was supposed to plant the seeds and so popped them into her mouth, dirty fingers and all. Ewww.
You might also like
- Preschool open house
(0.316883)
- First Swing
(0.310627)
- Angie
(0.309469)
- St Nicholas and Grandpa's birthday
(0.294785)
- Last day at the cottage
(0.294404)
All