April 14, 2017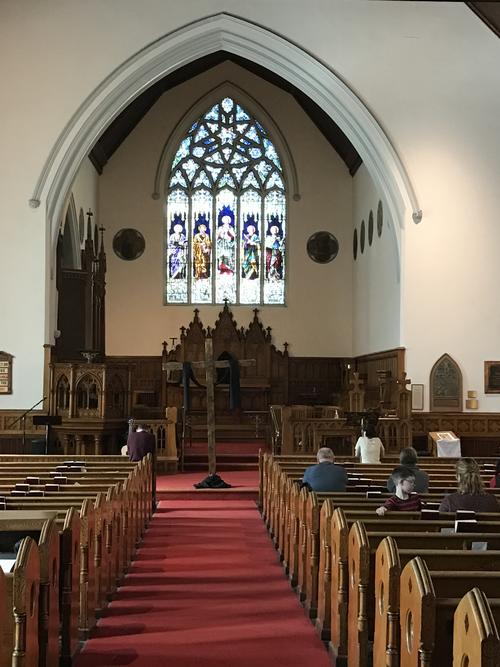 In church Matthew leaned over to Auntie Janice and said: "You know something that's really true? God has beaten death!!!"
He was so struck by this that he has repeated it quite a few times since. Elizabeth: "WHY do you keep saying that???" Matthew: "Cuz it's really exciting!"
After church the kids played outside with the neighbours for a while. Then we decorated our eggs for Easter and made gluten-free resurrection rolls. The batter didn't quite work, but wasn't too bad considering I hadn't actually intended to make them from scratch at all. Uncle Dave made the world's geekiest psyanky. Xander and Matthew's eggs ended up looking almost the same - they both just covered their eggs using all the food colouring allowed until they were almost black. I will be very happy when the kids are all big enough to just use the natural dyes and wax as the food colouring is so disgusting.
1
On April 21, 2017 at 02:31 am
Grandma H
said:
Matthew is right;it is SO exciting! I remember once when I saw rotten flesh, and realizing how incredible it is that death has been overcome. If only everyone would realize that God HAS beaten death!
You might also like
- Good Friday
(0.409158)
- Good Friday 2015
(0.377067)
- Good Friday
(0.366446)
- Cousins
(0.362216)
- Three under three
(0.361496)
All