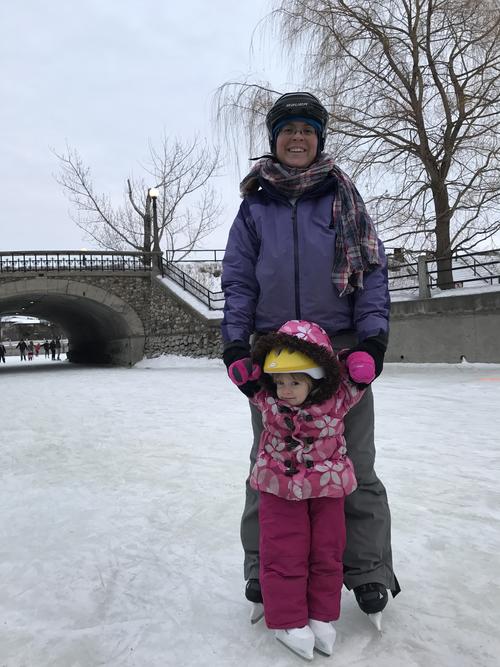 I went to my friend Jessie's baby shower! Our church is about to have a little baby boom which is super exciting. I love babies, as long as they aren't puking on me :)
I was even more excited to discover that the canal was open for the season. Of course we had to grab our skates and go for a little skate.
It was Amelia's first time using her skates on the canal and she was super proud.