January 15, 2017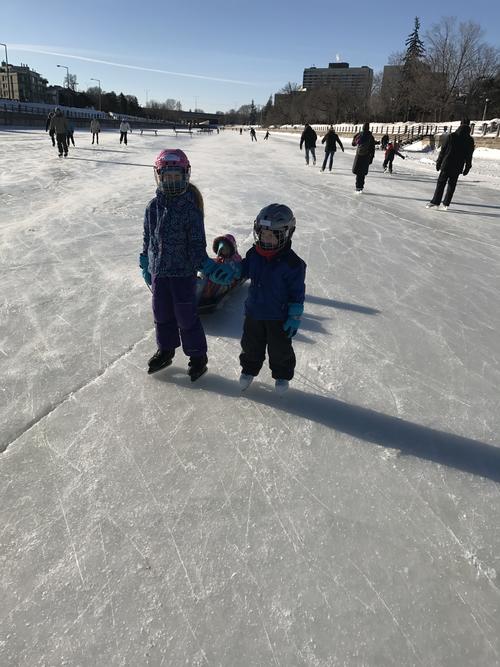 It was such a glorious day that we went skating on the canal twice today.
The kids and I skated part way to church. Brendan drove so that we would have the car, then met us at the end. Matthew skated a little ways but I pretty much towed the younger two in the sled while Amelia tried to get off.
After church we went to fetch our first beavertails of the season (on skates of course) while Amelia napped.
You might also like
- Baby shower and Canal
(0.35905)
- Matthew on the canal
(0.328571)
- Skate to church
(0.324818)
- Fence Day the second
(0.319209)
- Matthew's baptism birthday
(0.316092)
All