May 21, 2017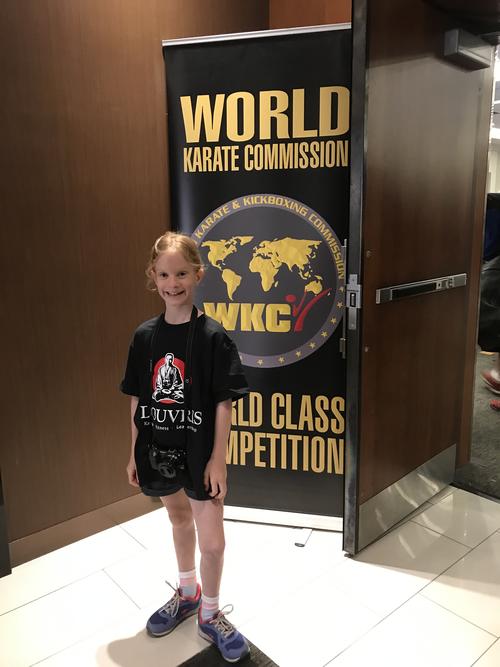 Tournament team members are required to cheer on their team mates at nationals, so Elizabeth didn't have to talk me into taking her this year.
In fact, somehow I got roped into helping with the score keeping aspect. It was all very interesting until someone triggered a major asthma attack (perfume).
So then I spent some quality time trying to get my breathing under control again, borrowing someone else's inhaler and finally calling Brendan to come and pick me up. It was a near thing, but I avoided needing to go to the ER. Yes, I know I should be in the habit of carrying my inhaler around!
Auntie Mary was visiting and graciously agreed to hang out with Elizabeth for the rest of the day.
The following day Elizabeth insisted on Daddy taking her back to Nationals, where she was thrilled to get to be sensei Brigitte's "coach" for her sparring match. We thought that was a super sweet gesture.
You might also like
- Wedding prep
(0.359441)
- River Oak
(0.357895)
- Christmas with Great Grandma
(0.356718)
- Sheep Shearing
(0.350345)
- Ballet, farewell to Lorianne
(0.3498)
All