June 9, 2017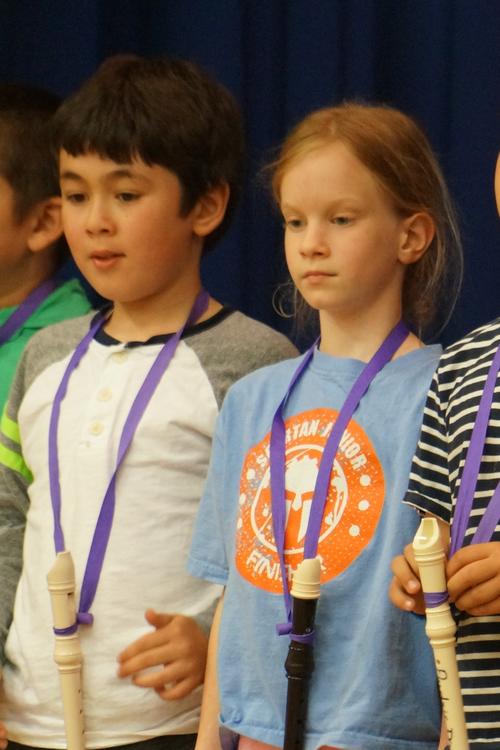 It was the end of the year, which means it was time for an end of the year concert!
Elizabeth was placed up on the stage this time, so we had a great view. I asked her why the kids were picked to be on the stage and it turned out that they put all the tallest kids in her grade up high. She's apparently the tallest girl in her class and the fourth tallest kid. Who knew?
The kids do a pretty good job on the singing now (although Elizabeth needs more confidence to get over her tendency to mumble-whisper). The recorder and xylophone playing is still an ...experience. But at least it is starting to resemble music! I do think that the music teacher could perhaps do more - there's a significant number of kids in Elizabeth's class that I'm aware of that do music as an extracurricular activity and quite a number in MYC. I'm also quite sure that the teacher has no idea that Elizabeth has any musical background whatsoever. Elizabeth was a little surprised when I told her that the fingering on the recorder that her teacher is showing her in school are actually the same notes she's learning in piano. She hadn't quite put together the (limited) solfège she's learning as part of MYC with the notes the teacher makes them sing at school.
You might also like
- End of Year concert
(0.40916)
- Decision making study
(0.383413)
- Senior Kindergarden
(0.381132)
- La lièvre et la tortue
(0.379498)
- Piano Recital
(0.379076)
All