August 18, 2017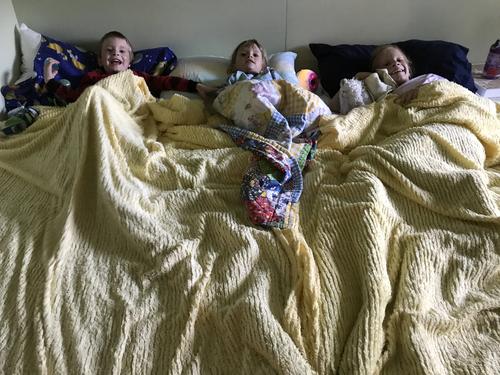 Shared bedroom at the cottage went reasonably well, so we continued with our crazy plan to evict Amelia from the crib in our room.
The main problems at the cottage were related to bed sharing (Matthew KICKS) so we abandoned any ideas of putting the two littlest in the same bed.
Amelia was excited to sleep in "Maahoo's oom". Having a new bed nearly makes up for missing the cottage. "Momma, I miss my cottage" is still a regular refrain here.
You might also like
- New Bed
(0.30854)
- First library visit
(0.281818)
- Baby shower and Canal
(0.268817)
- Sleepover
(0.266925)
- Tooth fairy
(0.265027)
All