December 7, 2009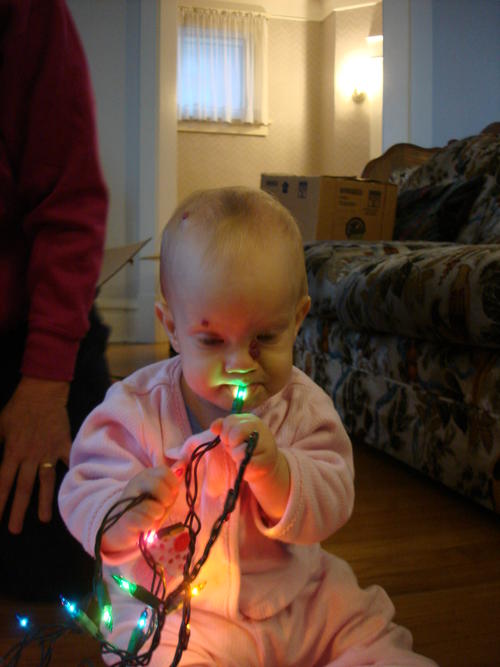 Putting up our Christmas decorations was different this year. Pre-Elizabeth I fondly imagined we had numerous "baby-safe" ornaments for the bottom of the tree. Today I realized that nearly all of these are choking hazards and/or no match for a busy, busy baby.
Brendan's family lore includes a story about toddler Brendan using presents as stairs to access the glass bulbs. I used to think this was a rather quaint story. Now it's just slightly terrifying to realize that breaking ornaments is a bit of a family tradition.
1
On December 14, 2009 at 12:48 pm
Marie
said:
very cute and scary all at the same time. This is the first year that Jack has paid much attention at all to Christmas trees. We'll find out the durability of our trees and ornaments vs. 45 lb. 42 inch high preschool boy. YIKES!
You might also like
- Decorating
(0.323462)
- Noel
(0.316258)
- Jesse Tree
(0.308157)
- Advent I
(0.306321)
- Happy Father's Day
(0.305556)
All