August 22, 2017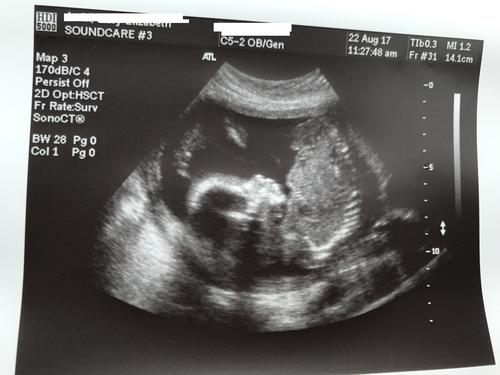 A very rainy day was just perfectly timed to run errands such as acquiring new backpacks needed for school next week.
Elizabeth and I ran a very special errand at the ultrasound clinic where it was (eventually) confirmed that baby is a BOY! Although I did notice the tech was careful to check whether I had other children and find out if they were all the same gender or not before telling me; not sure whether that was just curiosity or related to the previous nonsense. The actual ultrasound took much longer than normal because baby was lying on his stomach and wiggled every time the tech tried to capture a photo of his heart.
In any case, Matthew is relieved "cuz there are too many girls around here". Elizabeth is happy because she thinks it will be "a good balance" and she has "a lot more boy names". But she did tell Daddy he could pick the middle name LOL.
You might also like
- Summer school jul 13-17 Circus week
(0.381877)
- River Oak
(0.358667)
- Happy Birthday Aidan
(0.34478)
- Virtual School: Week 16
(0.344193)
- Senior Kindergarden
(0.34297)
All