August 29, 2017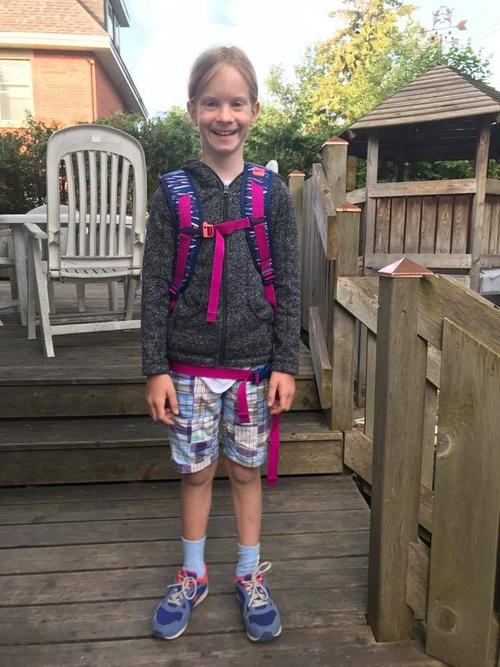 Elizabeth started grade three! She was a little nervous about finding her classroom even though we experienced parents know the cheating way of figuring out who her teacher was and already knew that she isn't in Adi's class (she is in Olivia's).
Once I told her which courtyard she was going to be in she stopped talking about "maybe you should come the first day after all". Her lunch was much less elaborate than the last four years. She had very specific ideas about what I was to put in it. Oh well...
Elizabeth said that the best part of her day was finding her teacher and it was a very fun day. Apparently all her stuff was accidentally labelled "Eliana" but she didn't mind, just thought it was funny.
She's in a split grade 2/3 class with a teacher that she "adores" so while we aren't sure what to think about the split we are hopeful it's going to be a good year.
You might also like
- Elizabeth end of year concert
(0.354354)
- Violin Concert
(0.353141)
- Last sail of the season
(0.351626)
- Virtual School: Week 18
(0.351166)
- Roses and Thorns
(0.350501)
All