February 25, 2017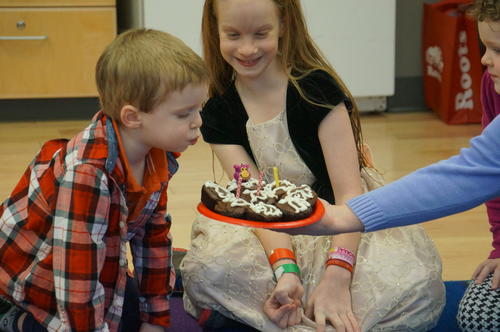 The deal with our older kids was that they could have a small "friends" party, if they agreed to combine their so-called "family" parties. Since the pool has a bigger guest capacity than my house, and since both Elizabeth and Matthew wanted to invite some of the same people to their parties, the guest list morphed into family/neighbours/close friends of the family.
It was super fun. We kept the dinosaur theme from Matthew's friend party earlier in the month and added elephants for Elizabeth.
After the party we wound down by taking photos with bear, as we do...
You might also like
- 1000 kicks and a party
(0.325581)
- Christmas Day 2: PJ Day
(0.321117)
- 6th birthday party
(0.316)
- Trading Post, birthday party
(0.307102)
- Swimming
(0.301969)
All