February 27, 2017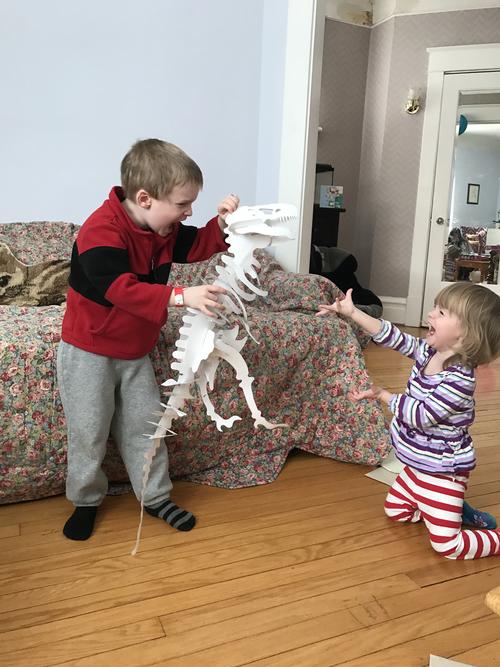 You might recall from last year that Elizabeth's stuffed raccoon "Rocco" has a birthday on February 27th. If not, that's okay - I didn't either until the children very sweetly asked if they might have cake and candles. I was tempted to retort that they'd had quite a lot of cake and candles already this month in the ordinary course of things but I too have a sweet tooth, so cake it was!
In a remarkable coincidence, Matthew's stuffies tend to share birthdays with Elizabeth's, especially when there is a birthday celebration looming.
Angie and Auntie Mary helped finish cutting out a pretty amazing dinosaur puzzle that I'd printed originally for his birthday party and Matthew decided it just HAD to be dino's birthday. The dinosaur actually was intended to be made out of wood but it worked already out of card stock.
You might also like
- Skating
(0.342067)
- Cottage Days: Party time
(0.339779)
- Elizabeth baptism birthday
(0.339655)
- One month
(0.336554)
- First day of Maternelle
(0.334855)
All