September 15, 2017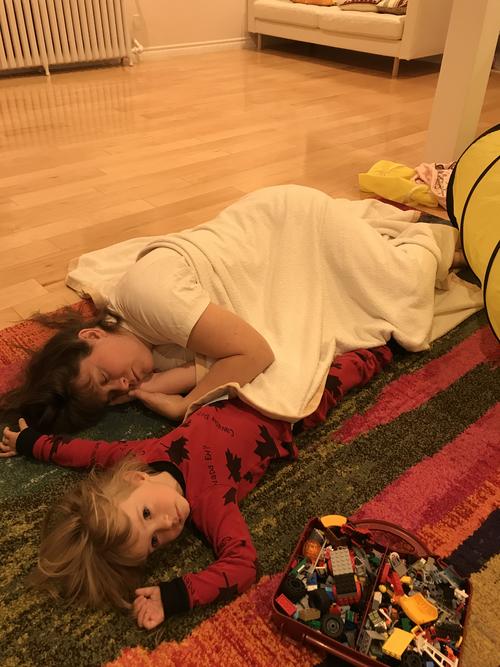 I had a minor tickle in my throat last night, but by the time I woke up I was feeling definitely ill. The kids of course all decided they had to get up super early for school. I told them they could but I was going to nap for a few minutes until breakfast.
I promptly passed out cold. Amelia came and snuggled up to me. Matthew apparently amused himself with the camera. I slept until Amelia abruptly threw up.
She spent the morning throwing up, I lost my voice and by day's end my cold was deep in the lungs.
It should have been predictable. It's the nicest stretch of weather we've had since LAST September, prompting everyone to declare "summer is finally here!!". And we also have house guests. So of course it's time for the back to school plague.
You might also like
- Xander
(0.348048)
- Crachel
(0.332838)
- Duty day
(0.332273)
- Strike Day
(0.331599)
- Ski
(0.329771)
All