September 10, 2017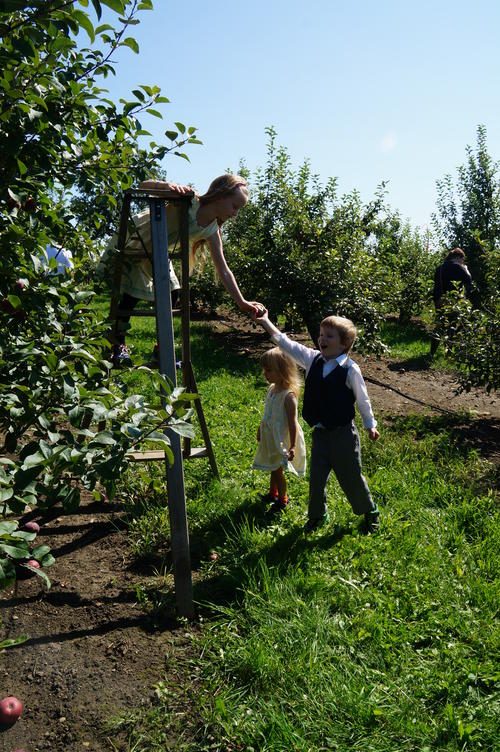 It was a beautiful weekend and I heard the apples were early this year, so we packed a lunch and headed out to the apple orchard immediately after church.
The kids enjoyed climbing the ladder to pick apples, and playing in the play structure. We inspected the hay jump (AFTER picking apples) but decided there were too many kids for safety's sake. No more broken noses for us!
We lured the kids home with donuts, ate a quick supper and then headed out to Kontinuum.
This is a Canada 150 project where they set up all kinds of lights and sounds in the new Ottawa LRT train station. It was super cool, but I have to say that I would like to see the new station with the lights on as we didn't really get a good sense of the space with all the lasers and strobe lights everywhere.
You might also like
- Apple Picking
(0.375212)
- Apple Picking Reprise
(0.349462)
- Cottage Days: Jack and Olivia
(0.344605)
- Tulips
(0.340426)
- Insectarium
(0.33913)
All