August 31, 2017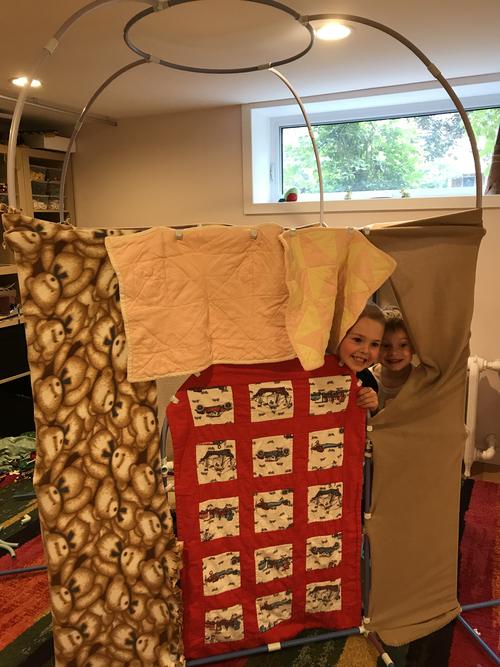 Matthew had the day off school due to staggered kindergarten entries and his friend Adam doesn't start until next week (English board) so we arranged a last minute playdate. The boys built an epic fort. Or rather Daddy built them an epic fort while they goofed off.
You might also like:
-
End of school picnic
-
Last duty day for Matthew
-
Jardin
-
Ready, Set, Pack!
-
Splash pad