September 21, 2017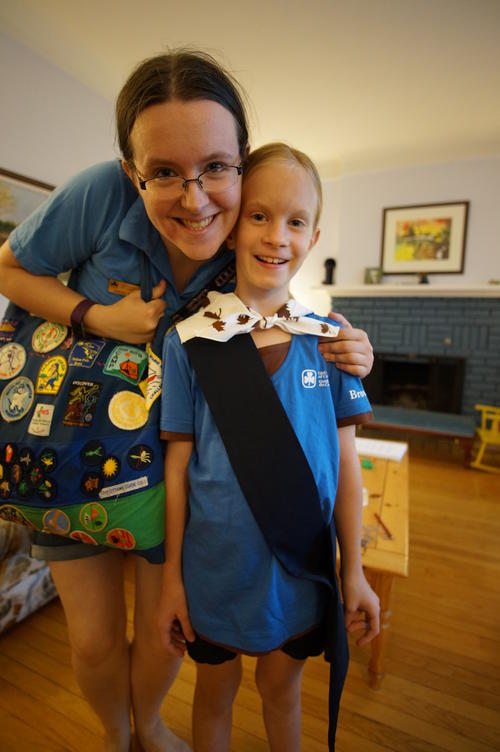 Auntie Janice has been extremely involved with a brownie troop near here for many years. Elizabeth has asked to go to brownies with Auntie Janice since she was about Amelia's age.
It's the last year she can join Auntie Janice's troop, so we decided that we'd make it happen.
Today was Elizabeth's first meeting.
1
On October 11, 2017 at 01:58 am
Grandma H
said:
Awww! She will make a wonderful brownie!
You might also like
- Brownie Halloween
(0.317073)
- Sushi night
(0.304478)
- First Steps
(0.294118)
- Swim and a dragon
(0.292994)
- Last day of grade one, Matthew's baptism birthday
(0.29108)
All