October 18, 2017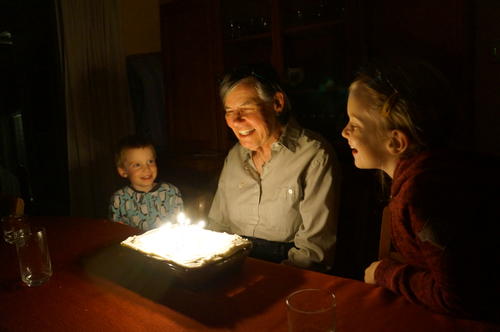 Uncle Mark and Grandma came over tonight to help celebrate Grandma's birthday!
We had lasagna and carrot cake as per tradition, with corn on the cob. I made Mark a cheese-less tomato and lentil lasagna dish.
You might also like
- Christmas cake
(0.296943)
- Amelia baptism anniversary
(0.278481)
- Chris has a birthday
(0.276316)
- Museum and Birthday
(0.273038)
- Happy birthday Uncle Chris!
(0.268437)
All