July 2, 2017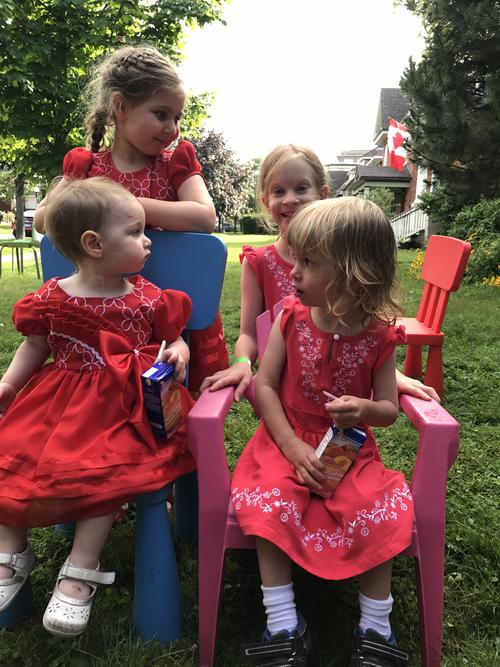 Vera, Richard, Astra and Magnus came to visit us for brunch after church. Apparently the only photo I took was of Astra and Elizabeth up a tree. Climbing trees and hanging out (telling secrets) is the current occupation of the pre-teen girls on our street.
Later that afternoon we had our annual Canada bbq hosted by our amazing neighbours. Matthew and Simon spent practically the whole time chasing each other up and down the sidewalk on their bikes. Little Elizabeth, Amelia and Charlotte did their best to follow. It was a wonder they didn't flatten anyone.
It's so nice to live in a neighbourhood with lots of kids that are friends and therefore can hang out!
You might also like
- Amelia friend party
(0.353333)
- Maria is 5
(0.341301)
- Maggie's birthday pinata
(0.338926)
- Trading Post, birthday party
(0.332162)
- Summer week 4
(0.332046)
All