July 17, 2017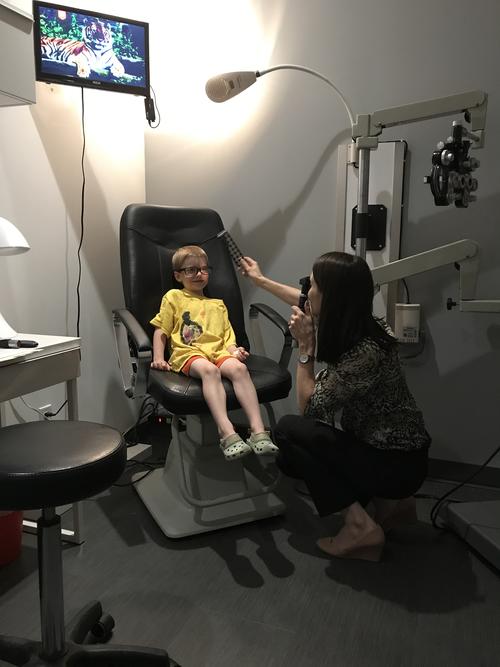 Matthew's eyes changed more than expected between last year's visit and this year's visit, so we were asked to come back in for another check mid-year.
He got to experience dilation drops for the first time. He was unimpressed. Elizabeth thought the temporary sunglasses were pretty cool though. I was just relieved that the final verdict was to keep monitoring as I have no desire to deal with glasses for my four year old.
After we went to Dairy Queen to use up some of the gift certificates we have from there through karate. Matthew decided to get the exact same thing as Elizabeth, and then almost immediately regretted it as it had no chocolate and the main thing he likes about ice cream is eating the chocolate part off. (He's not terribly fond of ice cream). I may have vowed not to go back to Dairy Queen without Daddy; it's so messy and I can't even eat the leftovers my kids don't finish!
You might also like
- River Oak
(0.372813)
- 12 Days of Christmas: New Year's Eve
(0.358366)
- Grading
(0.353706)
- On the canal
(0.352239)
- Dentist
(0.349762)
All