July 25, 2017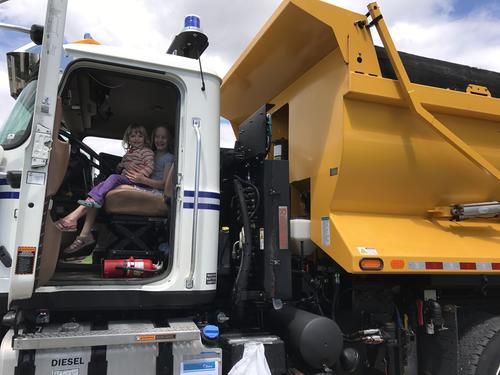 My friend Evelyn puts on Friday fun days for homeschoolers in the summer.
We were too busy to go to most of these this summer but the thunderstorms on Friday pushed the carnival to a Tuesday when we had nothing else planned so of course we decided to go check it out!
There was cake, and hot dogs and all kinds of games to play (to win tickets to exchange for toys). The girls went swimming and checked out the BIG truck. Matthew seemed fine on the way to the event, but when we arrived he declared he "needed a nap" and promptly passed out cold. He then spent the entire time we were there either asleep or dozing, but Elizabeth got extra tickets for him and bought him toys she thought he'd like so he didn't feel left out.
You might also like
- First bath; meeting Erika & Auntie Yukiko
(0.343137)
- First day of Maternelle
(0.342949)
- Rainy day
(0.341693)
- Swimming
(0.329582)
- Summer week 3
(0.329212)
All